Trains to and from Belgrade, Serbia
Belgrade Train Station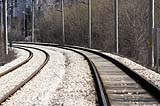 Belgrade train station is centrally located and as every train station in Eastern Europe it is not really the best reference point of the city - in Belgrade case it is dirty and small. Nevertheless, it is convenient place if you want to leave you luggage while you walk around the city - this will cost you somewhere around 2,5 euro/day - almost like stay in one of Belgrade hostels - it is up to you to choose. One note - please do not take taxi at the train station - why - go to our section on Belgrade taxi to find out more about this. If you did not make booking for accommodation near the train station there are several good hotels near the Belgrade train station - if want to know more please visit our Belgrade accommodation section.
Train Schedule - International Trains to Belgrade
Train Timetable - International Trains from Belgrade
Note that train schedules are subject to changes, telephone for information +381 11 3602899

Car hire in Belgrade is an easy task if you use an international company such as Budget rent-a-car, Skill rentacar or similar. Cars range from... Learn More

The Serbian cuisine (and not only cuisine) was formed under the influence of all the cultures that lived in Belgrade throughout history... Learn More
Hotel Booking:
Need more Belgrade Apartments?
In Focus
Want to advertise on Belgrade Eye?
We offer our clients an array of advertising solutions. Please contact our account manager at +381 64 2588 754. We are just a phone call away !!
Belgrade Flat Rent
As everywhere, Belgrade apartments range from filthy train station sleepovers to cozy places where you can really relax...